Mark our words: Celebrity fashion of 2018 will inspire your wardrobe.
While we appreciated the trends of 2017, like white boots, T-shirts under slip dresses and plunging necklines, we're ready for something new. Luckily, the fashion industry makes it hard for anyone to be bored too long. Just as we wished, 2018 is offering new iterations of our favorite styles and giving a much-needed shakeup to our wardrobes.
Case in point: Yara Shahidi's brilliant blue boots. Remember in 2017 when everyone was buying white boots that you could only wear like five times before scuffing them? Well, don't worry, this year's bright boot trend is much more wearable, while just as impactful.
If you're a fashion lover that likes to be one of the first to wear a trend, keep scrolling for what celebs will wear this year!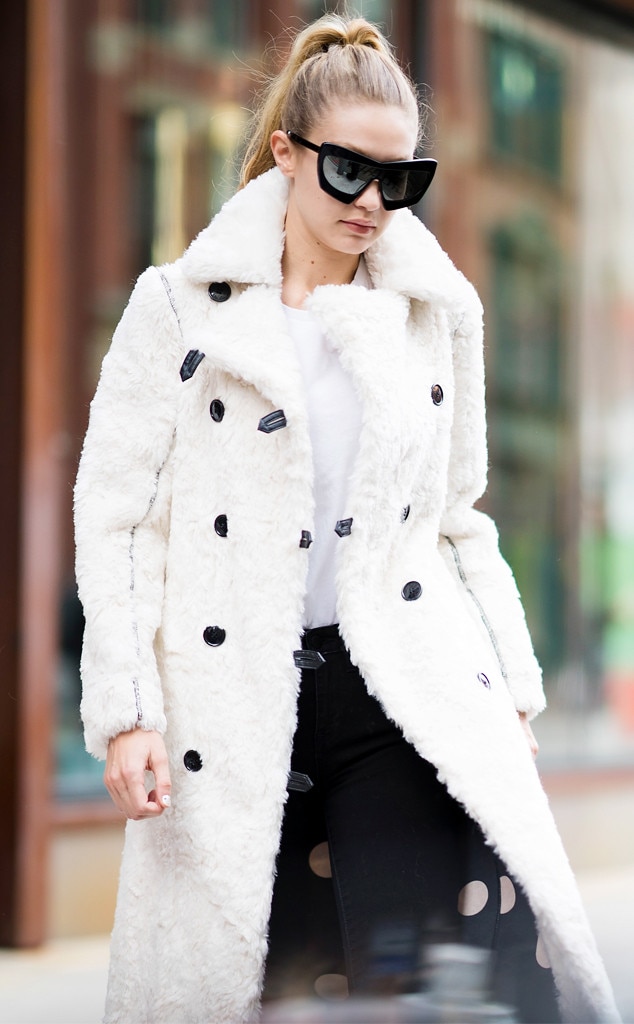 TheStewartofNY/GC Images
Shearling
While fur is making its way out, shearling is creeping in. We've seen the warm fabric as an accent on denim and leather jackets, as well as full-on shearling outerwear, like Gigi Hadid's coat.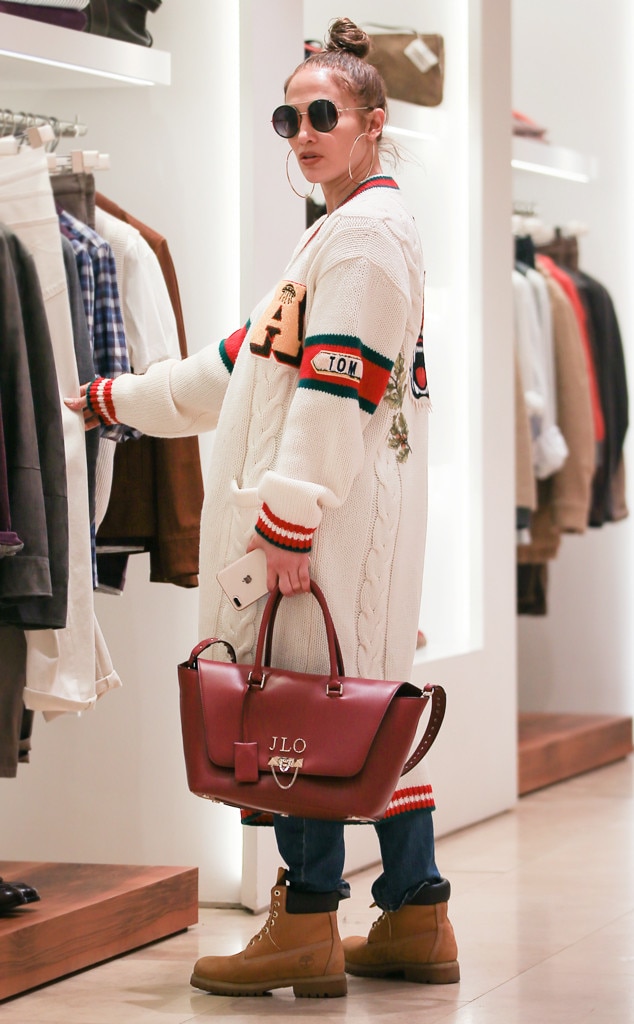 JOCE / Bauergriffin.com
Varsity Sweaters
Varsity jackets are clearly a thing, but now the sweater iteration is making its way into the fold. Paired with Timberland boots, a monogrammed Valentino bag, Jennifer Lopez shows its appeal, sporting a varsity duster.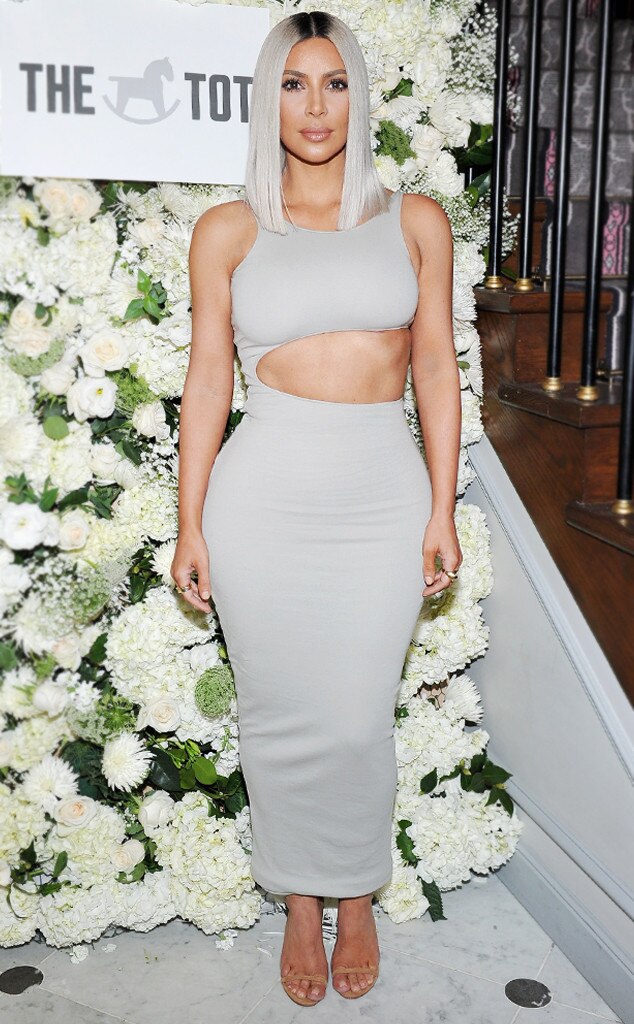 Donato Sardella/Getty Images
Pastels
Ready to be pretty in pastels? Kim Kardashian may have beat you to it. The Keeping Up With the Kardashians star has been wearing head-to-toe pastel looks, mostly from the Yeezy collection and we're here for it.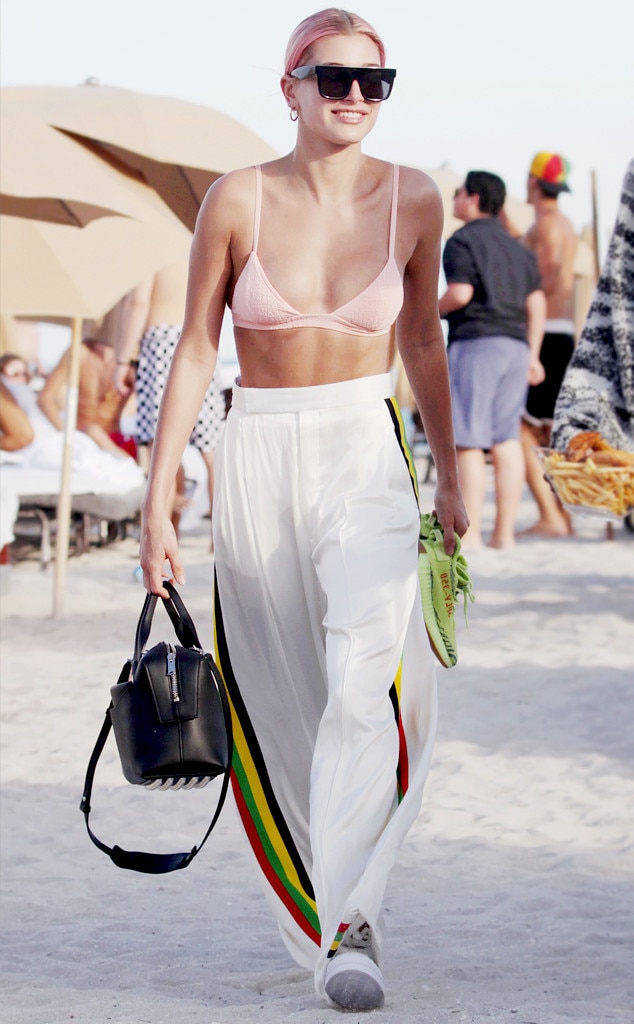 Broadimage/REX/Shutterstock
Wide-Leg Joggers
Long live comfortable trends! Hailey Baldwin pairs her pink hair and matching bikini top to wide-leg joggers and it's everything. Joggers have been around for awhile, but now the fit is getting bigger.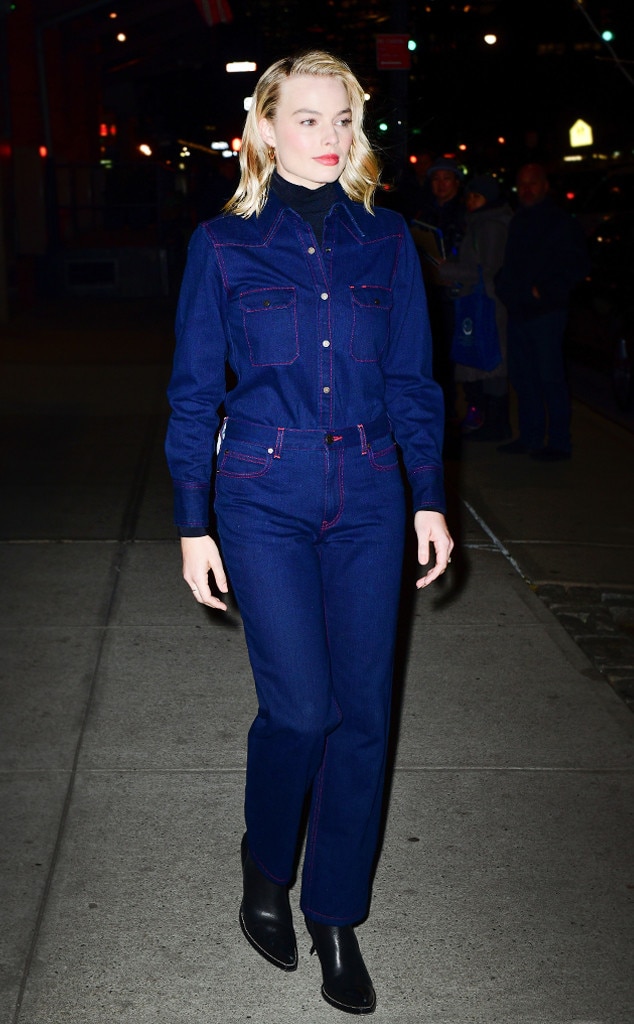 James Devaney/GC Images
Dark Denim
There's a dark side to denim and it's coming for 2018. Like Margot Robbie's indigo blues, we'll be seeing more dark denim this year.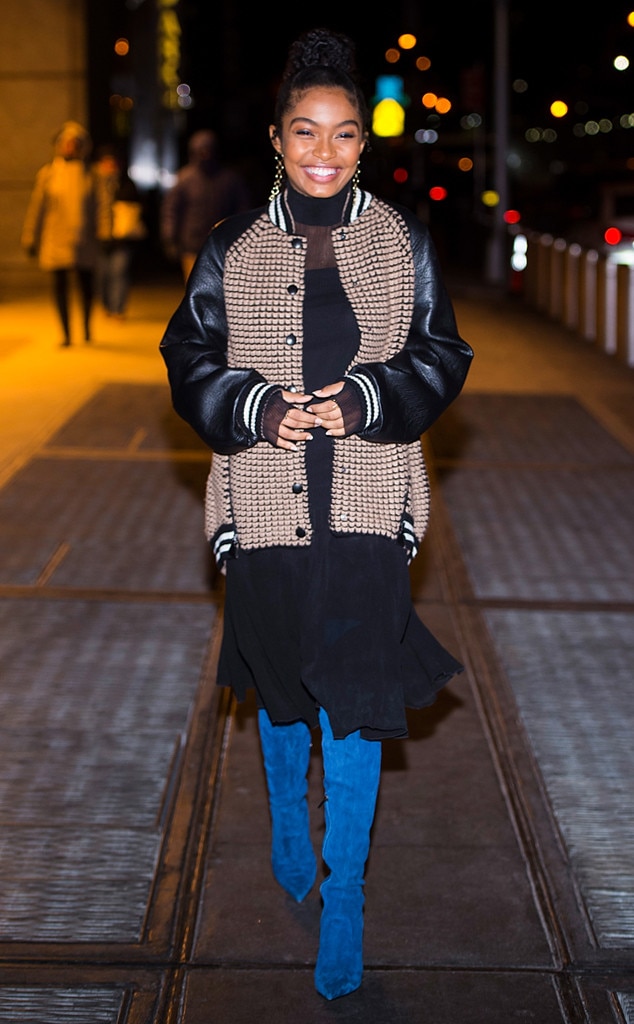 Gotham/Getty Images
Bright Boots
Blue, red and bedazzled boots are taking over. While we'll still see an occasional white pair (because they do look amazing), bright boots like Yara Shahidi's will be 2018's main attraction.