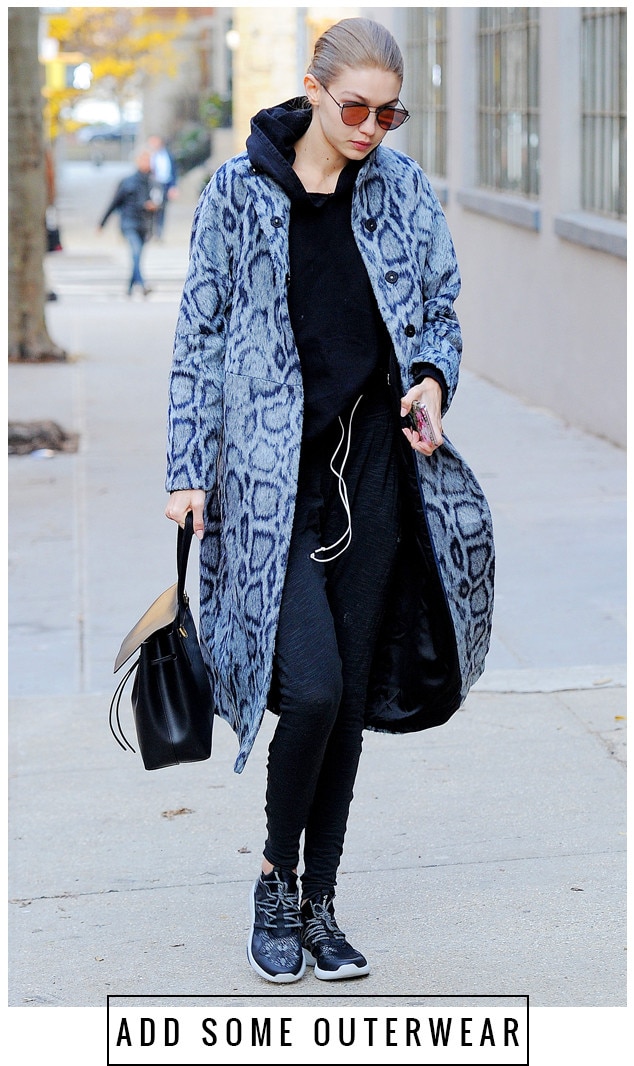 Josiah Kamau/BuzzFoto via Getty Images
This past year, streetwear came back—in a serious, high-fashion way.
Now that it's coming to a close (t-minus 10 days), there's no doubt you've mastered your own way of wearing those gym-class classics—specifically, the hoodie. You may not know how to articulate or categorize your way of sweatshirt styling, so that's why we've called on celebs like Gigi Hadid to clarify.
You're well-versed in fashion and it's clear to see. Like Gigi, you never take a garment for face value. When you want to be comfortable, you're not afraid to make loungewear work for you, so you work cozy pieces into your wardrobe by dressing them up with add-ons like statement outerwear and chic sunglasses.
You're similar to the disguiser in that you make comfortable clothing work for you, but you're the exact opposite to them when it comes to the approach. Instead of hiding your hoodie, you make it known that your hoodie is, in fact, the whole outfit. Whether yours has a giant zipper down the middle like Zendaya's or you're more of the pullover type, chances are you throw on a pair of boots and call it a day.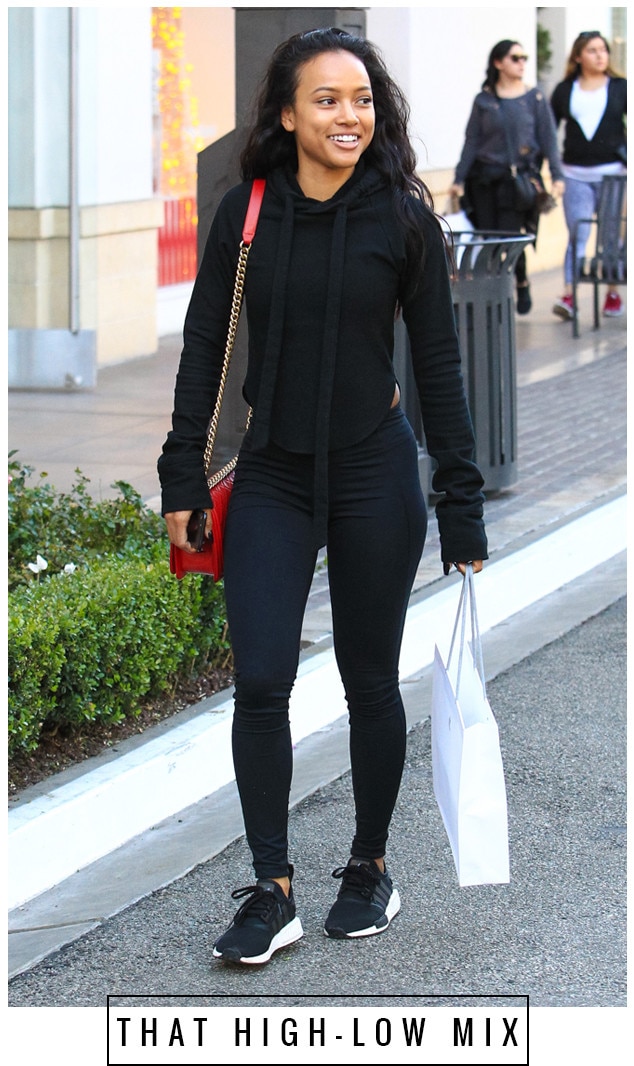 BG012/Bauer-Griffin/GC Images
Like Karrueche Tran, you wear a hoodie the way it was made to be worn. But that doesn't mean your style is boring! You've mastered the art of mixing your basic style with high-end pieces (like a quilted YSL bag). It's a no-brainer formula you like to follow.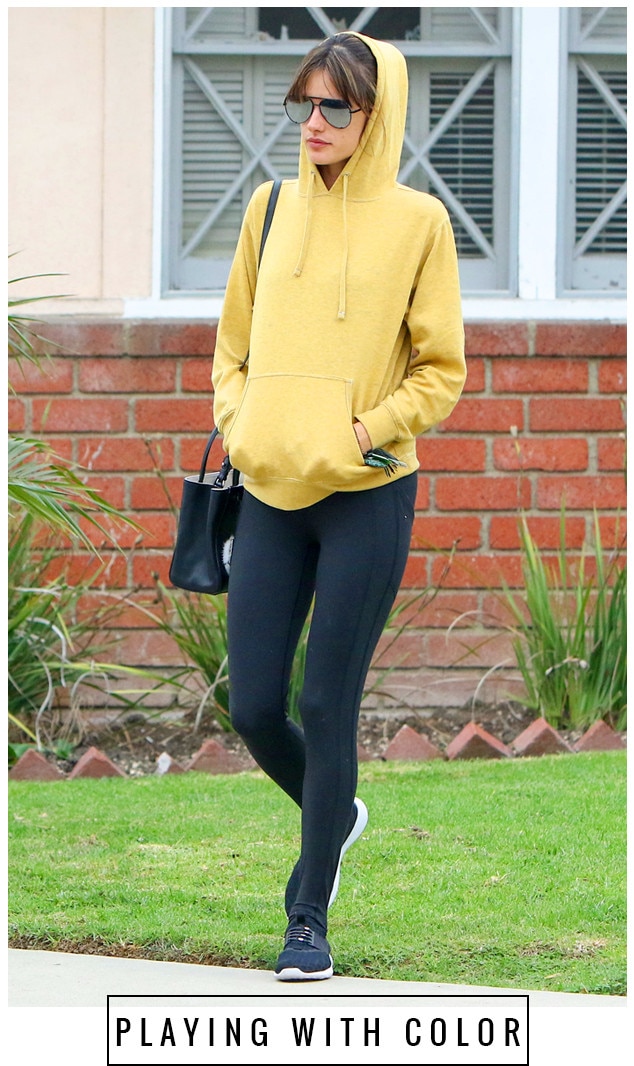 BG004/Bauer-Griffin/GC Images
When it comes to most athleisure outfits, color is nowhere to be found. If you're like Alessandra Ambrosio, you like to push the boundaries when it comes to playing with hues. You're ready to make an impact in a sea of black clothing.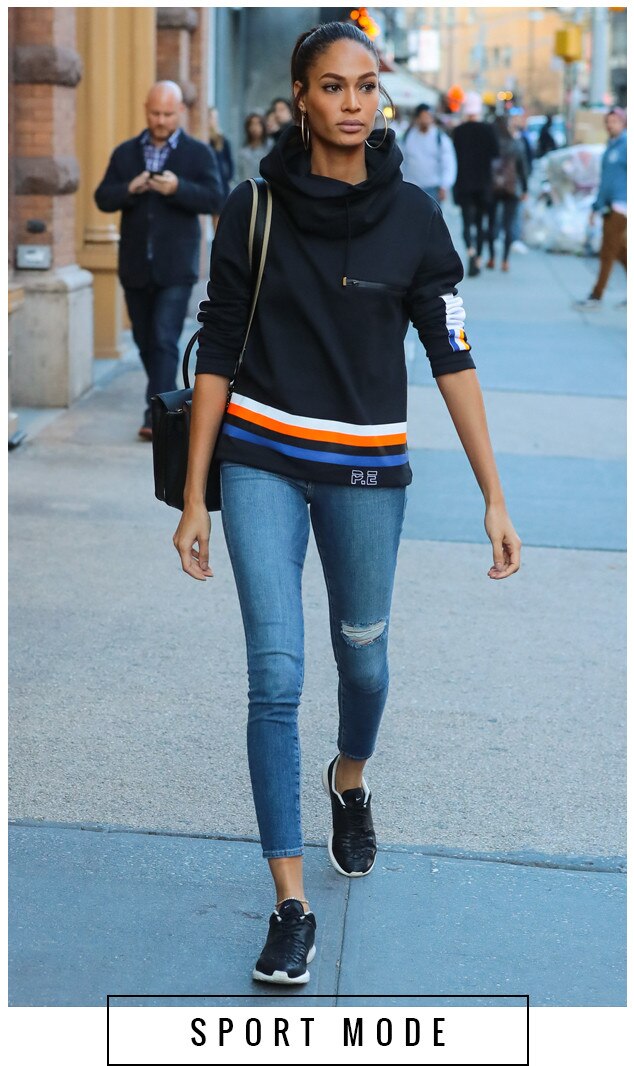 Ignat/Bauer-Griffin/GC Images
Your style, like Joan Smalls on the weekend, leans more to the sporty side of life. You're an athlete at heart who values a certain look and feel. Of course, you're in it to look good, but you're also super practical when it comes to the hoodie you buy. If it has a cowl neck, you bought it for its warmth. If it has thumb holes, you probably can't wait to take it snowboarding. Every detail has a purpose, and that's how you role.
So which one's it gonna be? Let us know in the comments below!