Entertainment
Published on February 14th, 2017 | by
0
3 Ways to Look Cool (and Cold) This Winter
Not pictured here? The 20 m.p.h. winds celebs and street style stars alike experienced this NYFW.
While our faces (and bodies) were wrapped up in thick scarves and chunky knit sweaters, street style stars like Barbara Palvin were braving the cold like this.
Although we can't help but imagine just how cold she must have been in this exact moment, we also have to acknowledge just how cool she looks at the same time.
And she's not the only one!
Blogger Aimee Song is also baring some major skin in the frigid temps by wearing her coat just off the shoulder.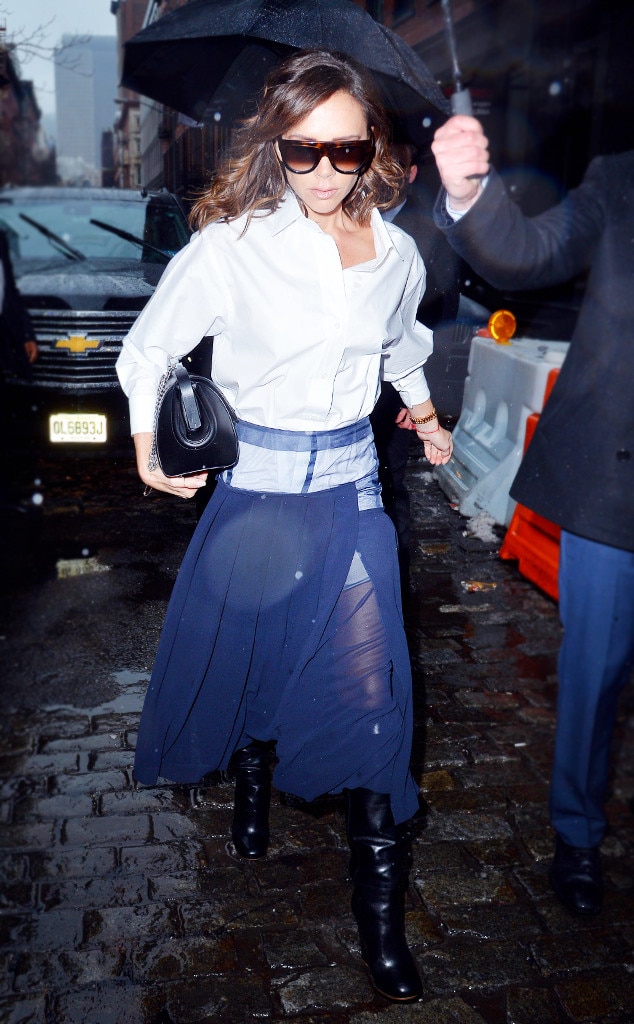 Josiah Kamau/BuzzFoto via Getty Images
Then there's Victoria Beckham in that sheer skirt. Now, she is wearing a tall pair of boots, but from the knees up there's no coverage! Again it's one of those instances where we might just mimic it because of it's undeniable cool factor.
Which one of these chilly looks is your favorite? Tell us in the comments below!
E! Online (US) – Fashion Police